Maybe It's Time to Make A Move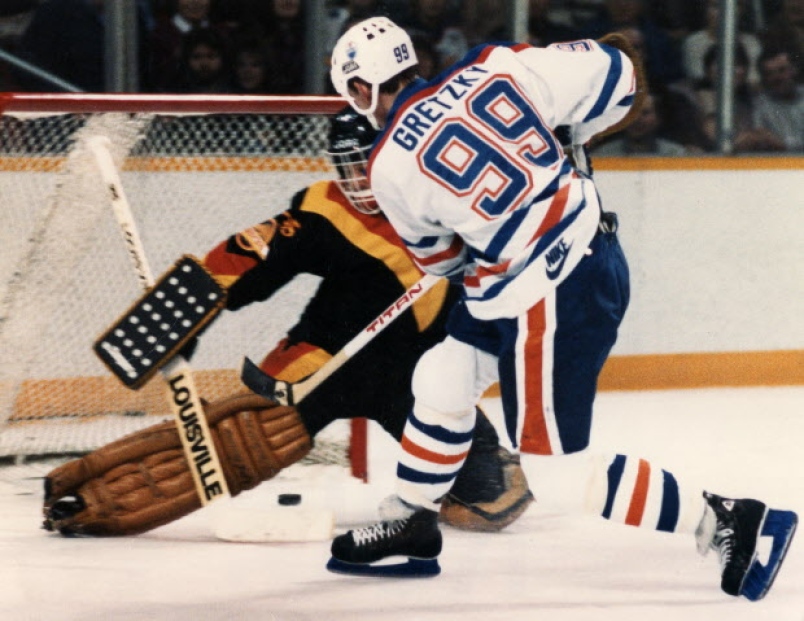 You miss 100% of the shots you don't take." ~Wayne Gretzky
Every time I see or hear this quote, it resonates with me. My mind has a tendency of creating a list of reasons why I shouldn't even attempt to pursue a goal; it's this quote that always encourages me to push forward.
There have been a number of times where instead of letting my mind talk me out of trying, I chose to press on. Looking back on all of those instances, I'm thankful for the little voice in my head that encouraged me to just give it a try. Although that voice isn't always the loudest, it's often the one making the most reasonable argument. (Did I just admit to hearing voices? Lol! You know what I meant!)
Too often, job seekers talk themselves out of even applying for positions because of job descriptions that seem almost too perfectly written. Just about anyone can relate to the feeling you get when looking at a job description and seeing one or two responsibilities listed that you technically aren't familiar with or haven't done before. Your confidence is immediately impacted and you tend to question whether you should apply. It's definitely happened to me, and I can think of a number of career seekers that can relate. I'm positive that there are even some employees that would get intimidated by reading their current job description. The key to dealing with this dilemma is to focus on what you CAN do, not what you can't.
When faced with this predicament, my advice is to apply anyway! You may need to tweak your resume a bit to highlight what you know, and maybe embellish in some other areas, but you MUST apply.
Think about it… You're hesitant to apply for a position because you think you're gonna get rejected. You have absolutely nothing to lose and everything to gain. If the company chooses not to interview you because of a lack of experience in a specific area, you now know what skills you need to develop for similar opportunities in the future. If they DO call you for an interview, you WIN!! Hurray!! That's when the real fun begins: The Interview!
The moral of the story, and my # 1 rule when thinking of making your next career move is "Get out of your own way".
I'm willing to bet there's a company that would absolutely want to interview you, but they haven't seen your resume or application because you're scared to send it. Rejection is a part of life, there's no avoiding it so just deal with it. Thankfully, new career opportunities pop up every day. You just have to look for them. So what are you waiting for? Get to work! 🙂
Here's a link to a great place to start: www.indeed.com
Until next time…
-R
—————–
If you like this blog and you're looking for ways to overcome specific obstacles in your Career Search, I encourage you to consider purchasing my Udemy Course titled: "Getting Hired". The course reviews the 5 stages of your Career Search, and attempts to help you navigate through pitfalls that tend to affect career growth. To date, over 500 users have taken advantage of the course.
Below is a link to a discount code strictly for those following my blog. The link will allow you to access the course for a significantly reduced price:
https://www.udemy.com/getting-hired/?couponCode=Racine+Blog
Check it out! There is also a 30-day money back guarantee if you aren't satisfied with the content. I look forward to you giving it a try, and I welcome any and all feedback.